Message to the G20: Ramping up global COVID-19 vaccination is what we need now to end the pandemic and reduce the need for booster shots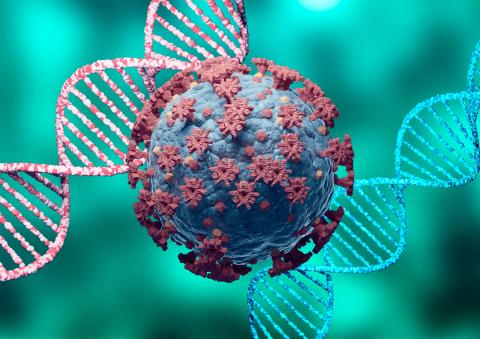 Patricio V. Marquez, with contributions of Betty Hanan, Albert Figueras and Giovanni S. Marquez
This post coincides with the gathering  of the G20 finance ministers and central bank governors in Venice on July 9 to July 11, 2021, held under the Italian G20 Presidency. Compared to last year, this should be a moment of celebration and hope in the face of the withering COVID-19 pandemic in much of the vaccinated rich world and the promise of a not-too-distant global economic recovery.  But if G20 leaders fail to realize that critical action is needed to overcome "a worsening two-track recovery", that hope will be just "wishful thinking".
As explained by Kristalina Georgieva, the head of the International Monetary Fund (IMF), the uneven economic developments observed in the world today are driven by dramatic differences in vaccine availability, infection rates, and the ability to provide policy support.   While advanced economies have procured over 4 billion doses of vaccines, more than required to vaccinate their populations, the global vaccine supply remains inadequate (held back by production capacity constraints and bottlenecks in the production and distribution of inputs), and vaccinations are lagging far behind in many emerging market and developing economies.  Indeed, as of July 6, 2021, only 1% of people in low-income countries have received at least one dose, compared to more than 50% in countries such as the United Arab Emirates (74%), Canada (69%), UK (67%), Israel (65%), Italy (57.2%), and the United States (54.6%). 
Why does this matter? 
People who are vaccinated have a significantly diminished risk of getting infected and of progression in COVID-19 disease severity and death if infected, while those who are not vaccinated continue to be at considerable risk.  Moreover, the emergence and spread of new virus variants that are more transmissible and more resistant to antibodies is threatening to devastate countries with low vaccination coverage and to propagate among the non-vaccinated population in rich countries, spurring new waves of the pandemic. 
What to do in the face of this interconnected dual-challenge? 
On one hand, it should be clear once and for all to the G20 leaders that current worries about the Delta variant need to be urgently translated into a committed and sustained global action to ramp up and accelerate vaccination efforts and surge vaccines to places where it is rapidly spreading, including honoring the pledge made at the recent G-7 meeting to provide more than a billion coronavirus vaccine doses to aid global vaccination efforts.  
Whether people need COVID-19 booster shots or not largely hinges on how long the body's immune response protects against getting severely ill. Evidence is accumulating that some of the available vaccines offer good protection as they elicit a potent immune response. For example, data from Israel, one of the countries leading the vaccination drive, show that two doses of the Pfizer–BioNTech mRNA COVID-19 vaccine is highly effective across all age groups (≥16 years, including older adults aged ≥85 years) in preventing symptomatic and asymptomatic SARS-CoV-2 infections and COVID-19-related hospitalizations, severe disease, and death, including those caused by the Alpha (B.1.1.7 SARS-CoV-2) variant, first identified in the UK and associated with increased transmissibility.  Similarly, a new study published in Nature shows that mRNA vaccines administered in accordance to protocol (2 doses) produced by Pfizer-BioNTech and Moderna set off persistent immune reaction that may protect against coronavirus for years, adding to the evidence that most people immunized with these vaccines may not need boosters as long as the virus and its variants do not evolve beyond current forms.  Recent evidence reinforces these findings. As reported in the New England Journal of Medicine, people who received Moderna's vaccine still have high levels of antibodies six months after getting the second dose. Also, it has been reported that the Pfizer's vaccine has an efficacy of 91.3% against COVID-19 symptoms after six months.  At this moment it is not known how any of the COVID-19 vaccines will perform after one year.  More studies about the length of immunity and the effectiveness of booster shots are underway, and results are expected in the coming months.
The evidence on the other available vaccines is still preliminary but equally robust.  The Johnson & Johnson COVID-19 vaccine has shown initial promising signs in a small laboratory study.  The findings indicate that the vaccine triggered a strong immune response in blood samples taken from eight vaccinated people.   Another study has shown that the third dose of the COVID-19 vaccine developed by AstraZeneca-Oxford generated a strong immune response in clinical trial volunteers.  The finding indicates that the AstraZeneca vaccine could be an option should third shots end up being needed, for example, to extend immunity. To date, the vaccine has been given as two doses, typically between four and 12 weeks apart.
Additionally, it is important to keep in mind that multiple COVID-19 vaccines are flexible in design and can easily be adapted and manufactured to tackle new variants.  Some companies, including Pfizer and Moderna, are already testing booster shots to fight emerging variants.
The emergence of viral variants, however, can make COVID-19 vaccines less effective than they are against the original version of the virus.  This calls for planning for how to address reduced efficacy that is informed by the monitoring of new and emerging SARS-CoV-2 variants that may be more adept at evading immune responses triggered by the existing vaccines.   
What should be the priority course of action globally?
The achievement of equitable access to effective vaccines and their administration in all countries of the world is key for ending the pandemic and for ensuring a sustainable global recovery.  Vaccination is not only good for vaccinated individuals and for the community as a whole (because vaccinated individuals can help to protect unvaccinated individuals in the community), but also vaccinated people, by fighting off COVID-19 with their antibodies, impede the replication of the virus and hence the risk of virus mutation and the emergence of new virus variants that put the entire world at risk.
Moving forward, international support should center on the rapid implementation of two critical activities:
Funding the purchase of vaccines to the countries that need them through COVAX, the Africa Vaccine Acquisition Task Team (AVATT), or other sources, as well as strengthening health systems to ensure effective vaccination rollout and administration of vaccines to the population.  Indeed, since countries in Africa, Latin America, and Asia are not winning the battle against the coronavirus, the world needs to heed the blunt words of John Nkengasong, Director of the Africa CDC, who stated that "it does not really matter to me whether the vaccines are from COVAX or anywhere. All we need is rapid access to vaccines."
As some countries in Africa, Latin America, and South Asia lack or have limited genetic surveillance capacity, support should be provided to help them develop these systems to monitor and assess the coronavirus diversity in the countries and capture emerging variants before they become a global problem.  Good pharmacovigilance is also needed.  Beyond the surveillance of adverse effects, a good pharmacovigilance system could also be useful to detect these cases where vaccines prove ineffective in countries.
Although with delays and inadequacies, and after much suffering this past year, governments, international agencies, and communities are starting to come to the realization that to suppress the spread of SARS-CoV-2, the coronavirus that causes COVID-19 disease, and overcome the social and economic disruption it brought, a coordinated, well-organized, and sustained global response is the only way out of this crisis. 
However, it needs to be stressed that the timing of a rapid and effective global response is extremely critical.  If the G20 leaders meeting in Venice will build upon G-7 pledges, agree on concrete, immediate actions, with clearly defined timetables and accountability mechanisms to monitor compliance, they will ensure that the global response will be impactful now rather than having to wait for months or even years into the future, with all the risks and potential negative unknowns posed by mutating and spreading coronavirus variants, collapsing economies, deteriorated social harmony, and growing political unrest and conflict in countries across the world. 
Image Credit: Gilnature, Stock photo ID:1301873080, Upload date: February 13, 2021