On Public Health and Medical Care Systems : Challenges and Options – Collected Blogs and Briefs (2011-2019)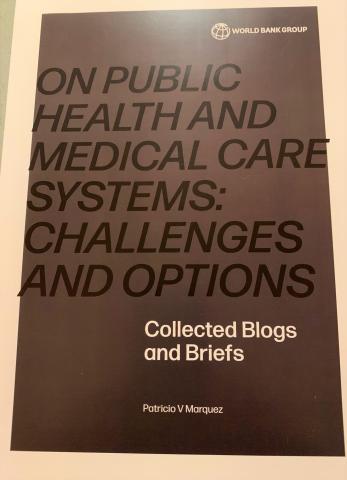 This volume represents a compendium of selected blogs that were posted over the 2011-2019 period at World Bank Group sites, mostly in the Health, Nutrition and Population Global Practice (HNP GP) Investing in Health site. The opinion article that is included was published in 2005, and the briefs over the 2000-2011 period. 
The topics focused on: multisectoral action for health; tobacco taxation; infectious diseases and surveillance systems; Ebola and Antimicrobial Resistance (AMR); noncommunicable diseases and their demographic, social and economic impacts; road safety and injury prevention; global mental health; and health systems development. 
To access and download the compendium:
http://documents.worldbank.org/curated/en/346931544803116398/pdf/On-Public-Health-and-Medical-Care-Systems-Challenges-and-Options-Collected-Blogs-and-Briefs.pdf